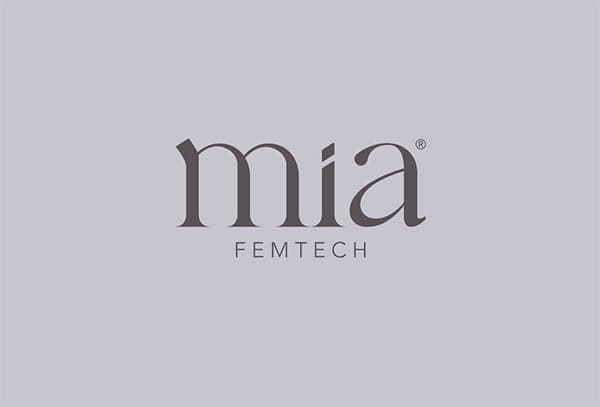 Mia Femtech™ harmonizes your breast.
Up to 2 sizes more with local anesthesia and without scars on the breast.
Mia® Treatment
Mia® represents a before and after in the concept of breast beauty, because it manages to shape the breasts up to two extra sizes in just 15 minutes, without general anaesthesia, allowing you to resume your daily activities in 90 minutes.
---
DATA PROTECTION INFORMATION CLICK HERE
CO-RESPONSIBLE PARTIES: CLINICA PLANAS, S.L. (B08855777), Pere II de Montcada, 16 08034 Barcelona, dpo@clinicaplanas.com / ESTABLISHMENT LABS Holdings Inc., European Distribution Center Motiva BV, Nijverheidsstraat 96, dpo@establishmentlabs.com .
PURPOSE: To inform you about MIA procedures and follow up with you commercially, to manage the requested appointment, and to send you information about our products and related services, including by electronic means.
LEGAL BASIS: The legal basis for processing your personal data is your consent.
DATA TRANSFERS: Your data will not be transferred to any third parties, except as required by law.
RETENTION: Your personal data will be kept until the end of the commercial consultation and/or upon your request for commercial cancellation.
RIGHTS: You have the right to revoke your consent at any time and to exercise your rights of access, rectification, erasure, data portability, restriction of processing, and objection. You can do so by contacting the data controller. If you have any concerns or complaints, you have the right to lodge a complaint with the Data Protection Agency (www.aepd.es).
For further information, please visit the following links:
www.clinicaplanas.com/privacy-policy / https://establishmentlabs.com/privacy-policy/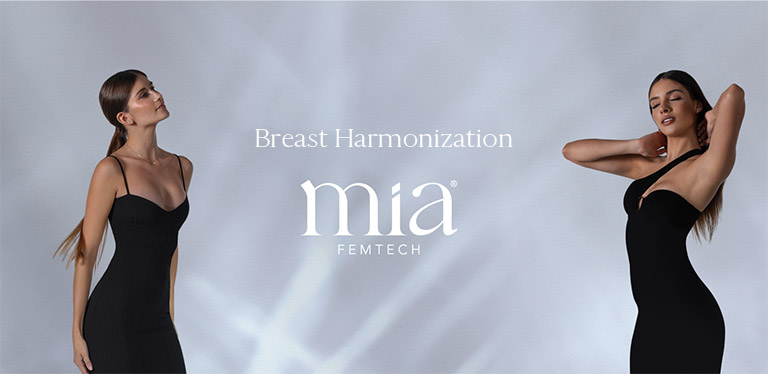 What does Mia Femtech™ consist of?
The Mia® technique is for all those women who are looking for proportion, harmony and naturalness in their breasts. It is particularly for you if you recognise yourself in one or more of these statements:
1. You are looking for breast harmonisation with discreet results that are proportional to your body.
2. Your breasts are underdeveloped and you are tired of using compensatory methods to get a nice cleavage, such as a padded bra or a push-up bra.
3. You want to restore the shape of your breasts after breastfeeding.
4. You are looking to fill that void that is created in the upper part of the breast by the passage of time or by having lost a lot of weight.
5. You have a busy calendar and you prefer a quick intervention, which fits easily into your lifestyle.
6. You do not intend to spend 3 to 4 weeks post-operatively for a traditional breast augmentation and you prefer to resume your daily activities on the day of the procedure.
7. You prefer local anaesthesia and immediate recover.
Our surgeons analyze your case wherever you are. Fill the form, follow the 4 steps and receive a personalized assessment.
Benefits
The benefits of the Mia® solution are unique:
Mia® procedure lasts 15 minutes.
Local anaesthesia.
Discreet scars concealed under the armpits.
The insertion of the implants is based on a unique, patented, high-tech system with preservation of the breast tissue.
Practically painless.
Return to daily activities 90 minutes after the procedure.
The Mia® procedure is reversible. It is possible to remove the prostheses in the same way they were inserted.
Without a scar on the breast
A Mia® breast has no scars. Mia Femtech™ adds advantages over traditional surgery by means of a small scar hidden in the armpit.
Natural breast, personalised experience
A natural breast starts with a customised plan and the preservation of breast tissue.
Enjoy a unique experience with your Mia® assistant, who will guide you through the entire process and work with you to create a personalised plan, taking into account your needs, important events and lifestyle.
Each patient receives a Mia® kit that includes:
A kimono.
A Swarovski necklace.
Implant guarantees and registration.
Post-intervention guide.
Immediate results
Mia Femtech™ offers a new, safe and innovative solution that fuses technology, science and education to empower women to pursue body self-expression, free of stigma and with immediate results.
Fast recovery
Mia is just another part of you. After the procedure, you can go back to your life naturally, without having to explain yourself to anyone.
This means that, for example, if you have the procedure in the morning, that same evening you can go out for dinner and people will ask you "You look better, what did you change?".
Mia is reversible
Thanks to its unique tissue preservation technique, the Mia® procedure is 100% reversible. This means that, if necessary, the prostheses can be removed under the armpit. Your breast will look scarless, just as it did before the procedure.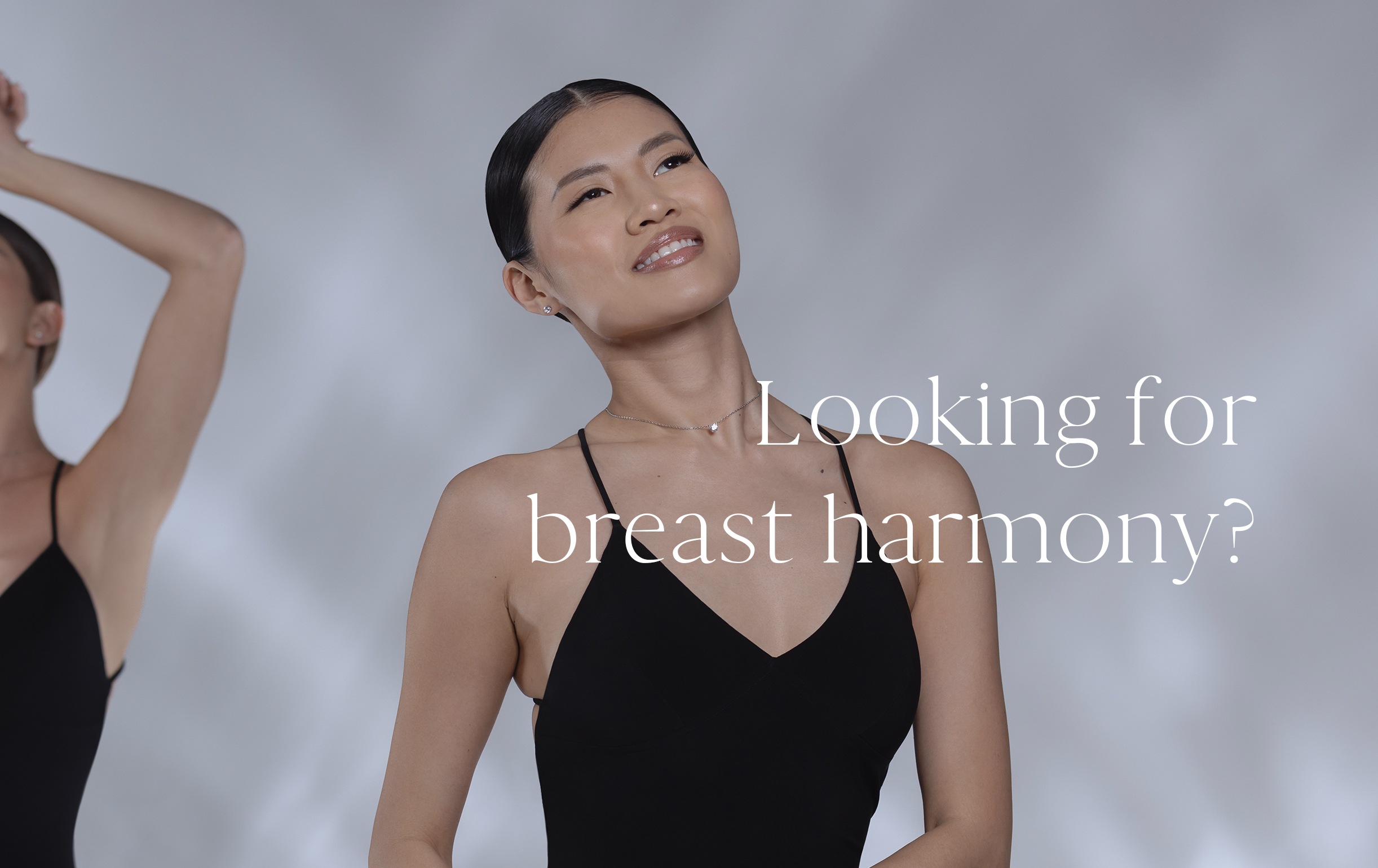 Price of the procedure
Mia® integrates innovation in the DNA of Clínica Planas and offers exclusive advantages over a traditional breast augmentation.
The first visit with a certified Mia® surgeon costs €50 and the Mia® procedure is worth €9,500.
Fees
| | |
| --- | --- |
| Mia® procedure | 9500€ |
| Reimbursable medical consultation | 50€ |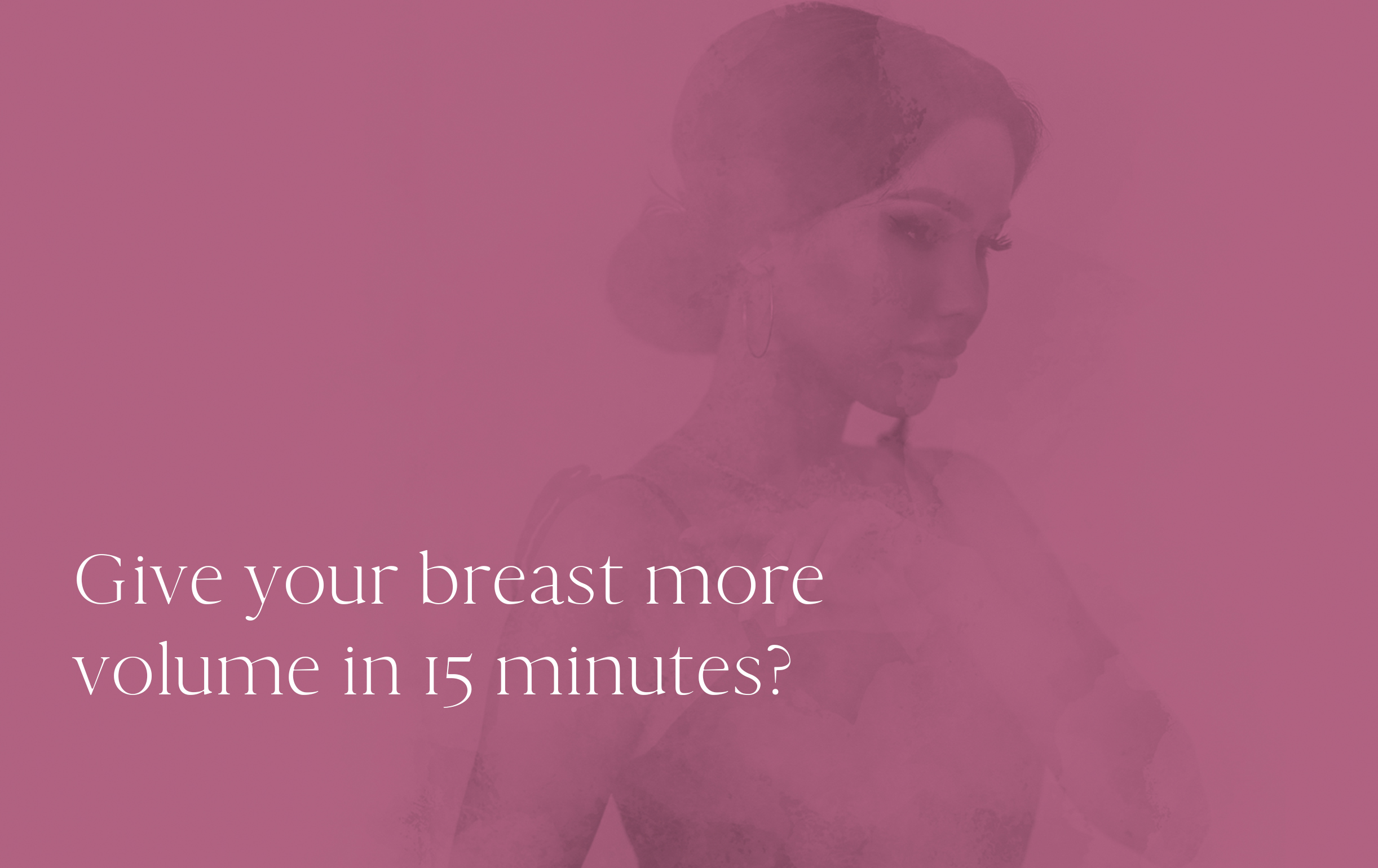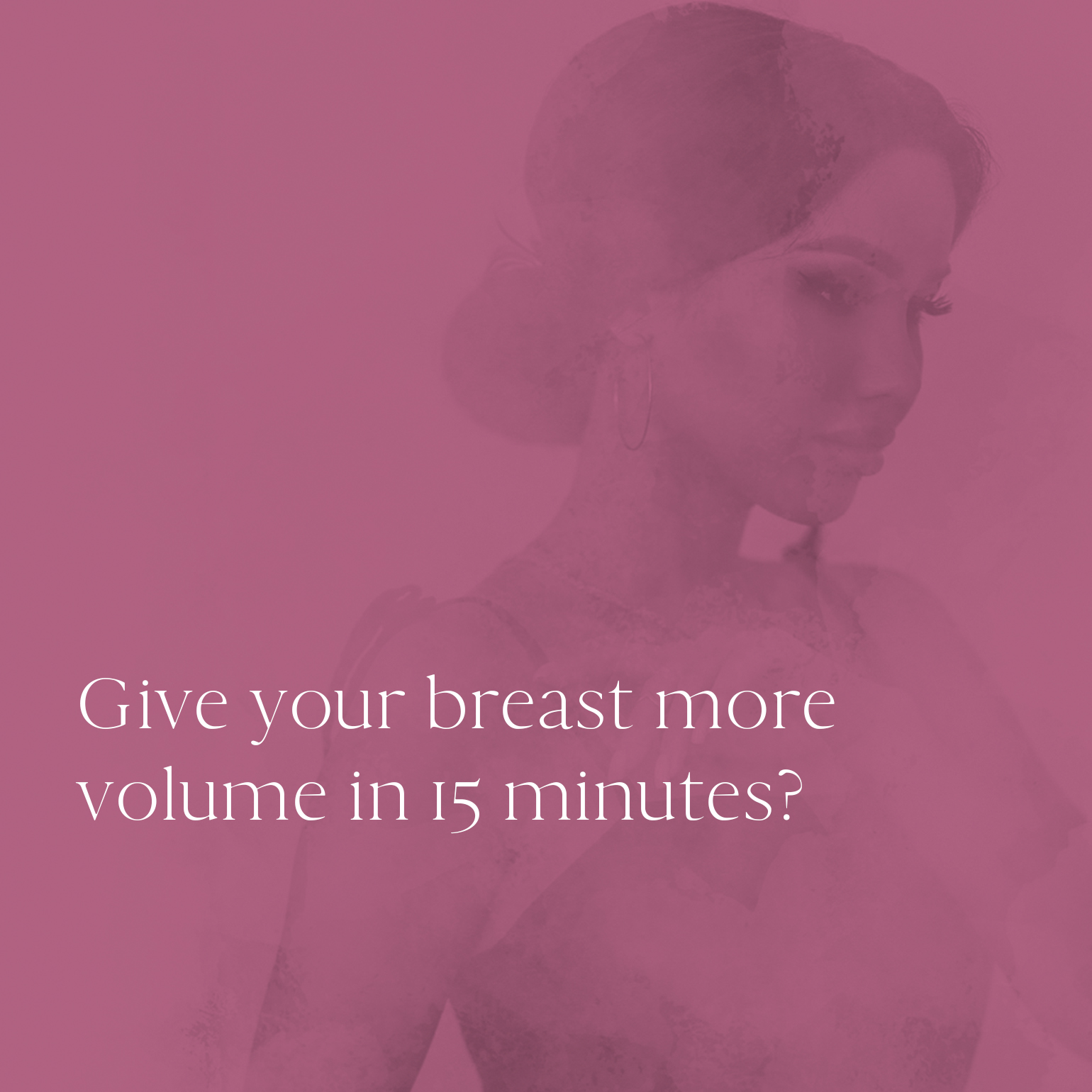 Mia® post-procedure
The Mia® technique is performed in just 15 minutes. After the procedure, the patient recovers quietly in a personalised box where, for a period of between one and two hours, she will rest, have some juice or listen to music. During this time, she will be accompanied by her assistant who will check that everything is perfect so that she can return to her normal life 90 minutes later.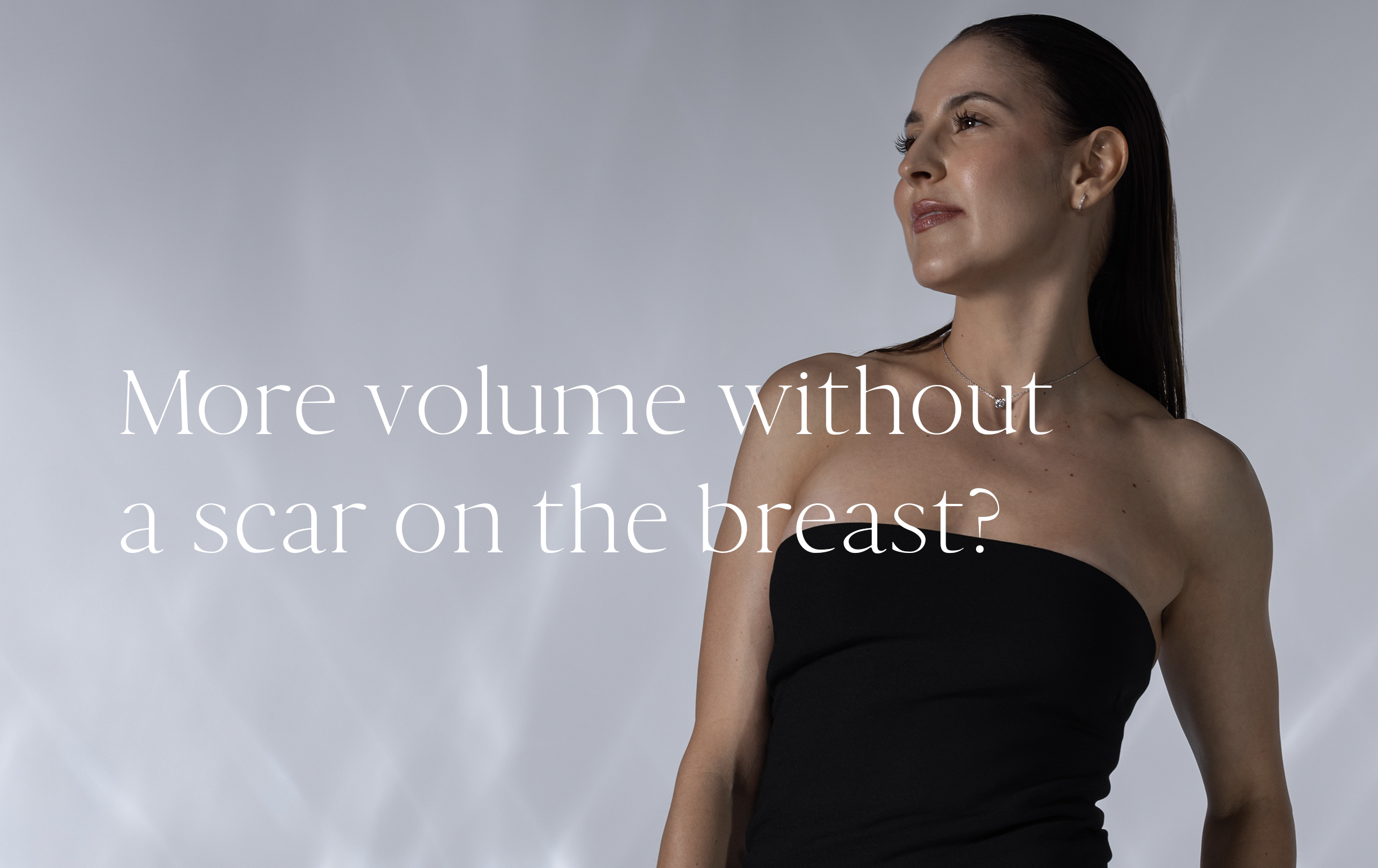 F.A.Q.
What is minimally invasive treatment?

Mia® is a new solution for all women who are unhappy with the appearance of their breasts and want a natural result and an almost immediate recovery. You will see the result in just one 15-minute session.

What is the difference between Mia® treatment and a traditional breast augmentation?

The innovation of the Mia® procedure offers unique advantages over a traditional breast augmentation. With the Mia® technique, the surgeon does not use a scalpel in the breast, but a patented high-tech device creates a channel to the centre of the breast, preserving the tissue.

What is the advantage of this?



Tissue is preserved
The sensitivity of the breast is not altered
Immediate recovery

How many breast sizes could I increase with Mia Femtech™?

Mia® allows you to harmonise your breasts by one to two extra sizes.

Who can have this type of procedure?

Mia® is an excellent procedure for you:



If you naturally never had a large breast, but you would like to look one or two sizes bigger.
If you are not looking for a large volume, but you would like to enjoy a breast that is in harmony with your body, subtle and natural, and - above all - if you want a result that suits you and not others.
If your breasts have been emptied by breastfeeding and you would like to "recover" and go back to the way you were before breastfeeding.
If you have lost breasts due to weight loss and you would like to regain what you had before this process.
If you have aged and notice that your breasts have "faded".
If the whole process involved in a traditional breast augmentation: general anaesthesia, recovery time, time off work is a definite no for you.
If you want to get back to your normal life 90 minutes after the procedure.
If you have no possibility of taking time off work.

How many Mia® sessions are necessary to achieve results?

A single session is enough to notice the Mia® result.

What is the recovery time?

Resume your normal daily activity on the day of the procedure.

Does Mia Femtech™ use prostheses?

Indeed, the Mia® prostheses are a cut above any other implants on the market. Developed with innovative technology, Mia prostheses are made of silicone and are diamond-shaped so that their minimal volume projects much more of the breast.

Could MIA be applied in cases of breast asymmetry?

The Mia® technique is not indicated to treat severe breast asymmetry.

Is it possible to perform the Mia Femteche™ procedure if I already have prostheses in place?

No, in order to perform a Mia® procedure the patient should not have breast implants.

Is a Mia Femtech™ procedure feasible if I have small breasts but I do not want a huge or exaggerated result?

Of course it is, the Mia® technique is particularly suitable for women who are looking for a subtle and balanced result.

Can Mia® also lift the breasts?

The Mia® technique is not suitable for very sagging breasts.

Could Mia® be used for breast reconstruction?

In theory, the Mia® technique is not suitable for breast reconstruction.