---
---
Treatment
New comprehensive centre in ozone therapy treatments at Clínica Planas
Ozone therapy is currently one of the fastest growing medical areas of specialised centres in Europe. More and more patients are taking the step and testing the extraordinary results of ozone treatments.
Many people, healthy or with different illness, are grateful to medical ozone therapies which have improved their quality of life or have recovered more quickly from their illness or injury, after having tried many other alternatives.
But, what is ozone medicine? A medicine which uses a mixture of O2 + 03 called Ozone Medicine. Ozone medicine is a mix of oxygen and ozone with a concentration between 1 and 100 micrograms per millimetre. A specialised doctor determines the concentration and total dose according to the clinical indication, the illness and the patient's condition.
We recognise three key areas for medical ozone treatment:
Wellness area
Ozone therapy for those who want to improve their body's response to ageing.
This is a preventative anti-ageing treatment, based on its ability to stimulate our bodies' antioxidant systems, which provided both short and medium term benefits: it increases the body's defences, gives a sense of well-being, improves sleep quality and improves general physical performance. An autohemotransfusion is performed by ozonisation of the patient's own blood. 100-150 cc are extracted from the patient, they are ozonated and transfused to the patient through the same closed and aseptic circuit. It lasts around 20-25 minutes. The treatment consists of 10-12 sessions and lasts around 6 weeks.
Pain area
Ozone therapy achieves a powerful anti-inflammatory effect without the side effects of non-steroidal anti-inflammatory medications and corticosteroids. Microcirculation is stimulated in the musculo-tendinous structures and has an immediate analgesic effect which is maintained over time. This is why its listed for treatments or traumas such as: fibromyalgia, headaches, painful shoulders, back pain, elbow inflammation, strains and muscle tears, tendonitis. The treatments are series of local infiltrations at the subcutaneous, intra-articular, periarticular, intramuscular or intradiscal levels, without hospitalisation and without side effects. Each infiltration treatment lasts around 10-20 minutes. They are combined according to medical prescription with autohemotherapy sessions.

Area of medical illnesses
These can be treated with ozone therapy: Peripheral arteries, thrombosis. Cerebral arteries. Chronic fatigue. Lymphoedema. Macular degeneration associated with age. Side effects of diabetes (such as foot problems). Chronic bronchitis and emphysema. Bronchial asthma. Psoriasis. Atopic dermatitis. Surgical wounds and infected sores. Acne. Recurring thrush.
---
Procedure
How we administer ozone, more frequent forms:
Performing autotransfusions of the patient's own blood. 100-150 cc are extracted from the patient, they are ozonated and returned to the patient through the same closed and aseptic circuit


Subcutaneous, intra-articular injections



Vaginal or rectal insufflations (as used in an enema).

Gasification in plastic bag

Treatments are quick, efficient and economic. They consist of a number of sessions which vary in quantity and length, depending on the condition being treated. Treatments don't have adverse effects and few complications with less than 0.7 cases in 100 000 ozone sessions.
---
Benefits
Scientifically proven and compared, ozone has the most outstanding benefits:
Oxygenation. It increases blood's capacity to absorb and transport more oxygen to the whole body, generally improving circulation and cellular functions.
Revitalises and regenerates. Demonstrated its capacity to promote the functional recovery of numerous patients affected by degenerative diseases. Stimulates body's defences. Promotes the healing of ulcers and damaged joint tissues as in osteoarthritis.

Antioxidant. It is the only known treatment capable of stimulating antioxidant cellular enzymes, eliminating free radicals responsible for cell ageing and the body's degenerative processes.

Anti-inflammatory. It treats pain through its local application because it acts by neutralising the neurochemical mediators of painful sensations, facilitating metabolism and the elimination of inflammatory mediators such as histamines, quinines, etc.
Antiviral and germicidal. Inactivates or eliminates all types of pathogenic micro-organisms such as bacteria, fungi and viruses.
Ozone therapy does not need surgery, anaesthesia or hospitalisation. There are no side effects and so is compatible with any other treatments needed.
---
---
Expert opinion
Dr. David Castellano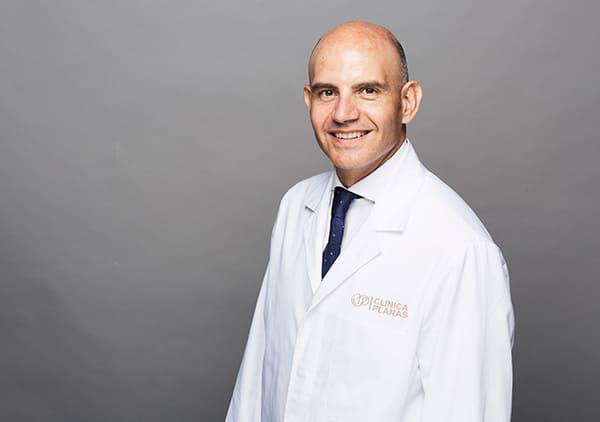 What satisfies me most as a person and as a doctor are patients who are happy and grateful for the good results, especially in those who I helped to decrease antiinflammatory and analgesic medication and/or make their pain disappear completely, whether acute or chronic; as well as to achieve an improvement in their general condition and reach the planned performance targets.
Curriculum
---
---
Accreditations Main