---
---
Introduction
Acne scarring appears as a result of the inflammatory acne that destroys the epidermal layer and the underlying connective tissue followed by a poor healing. In the healing phase of the inflammatory process fibrin tracts are developed dragging the skin down and forming the characteristic scar depressions. There are different types of scars (icepick, rolling and boxcar) according to the severity of the inflammatory process and their solution. Many times, there is a combination of them.

Once all of this is made clear, it is easy to understand that to improve acne-scarring, the fibrin tracts that drag the skin down should be removed.


---
Anesthesia
Topical anaesthesia
---
What is it about?
The treatment at Clínica Planas starts with an exhaustive study of the skin to determine the type of scar and to decide the treatment to be followed. The first phase consists of removing the scars with a needle. This process will be performed in each scar according to its depth. Then, an infiltration of hyaluronic acid is carried out. In these cases, it does not work as a filler but stimulates the production of the own collagen.

After that, a chemical peeling is carried out to improve the surface, and finally a low-level light therapy is applied to decrease inflammation and aid healing.

This treatment is complemented with topic antioxidants and oral supplements, if necessary.

All of this is performed at the same session, which has to be repeated 3 or 4 times with intervals of 1 month approximately.

The treatment is performed under topical anesthesia and lasts for 1 hour approximately.


---
Benefits
With these treatments an improvement of scars is achieved and a smoother and more uniform skin is obtained.

---
Post-treatment medical care
Thanks to the low-level light therapy and to the application of a mask with antioxidants, the patient can lead a normal life immediately. In some cases, may appear small bruises that can be hidden with make-up.

---
---
Expert opinion
Dra. Christina Schepers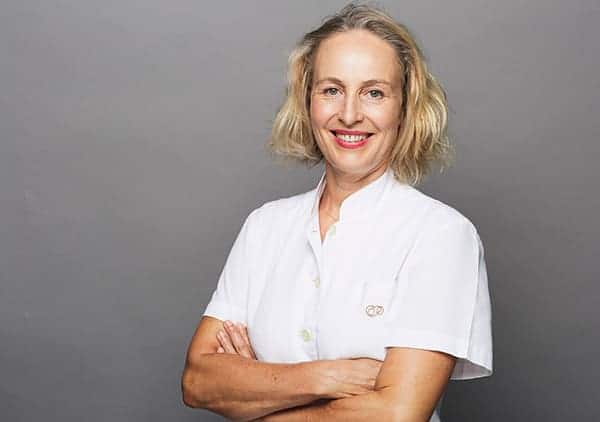 At Clinica Planas we carry out a personalized treatment to solve the problem in the most effective way, by combining infiltrations of hyaluronic acid, with chemical peelings and light therapy to reduce inflammation and obtain a better scarring.
Curriculum
---
---
Accreditations Main