---
---
Introducction
As time goes by, all types of lesions and alterations appear on the skin, such as warts, moles, fibromas and keratosis. Most of them are benign but modify the facial and body aesthetics. Laser is probably one of the methods of removing skin imperfections that achieve best aesthetic results.

Warts are a very common skin disorder caused by a viral infection from the Human Papillomavirus group. In most of the cases they appear on feet and hands, although they may also appear on the face, neck and neckline. The morphology of these lesions varies widely: from a few millimetres in size up to some centimetres, may have different shades and are almost always pendulated.


---
Surgery duration
30 minutes
---
Procedure
By applying the ultrapulsed C02 laser, we remove the bulging lesion layer by layer without damaging adjacent tissues.

In case of lumpy lesions, it is not necessary to prepare the skin previously. The patient is injected with local anaesthesia and he/she can return to his/her activity in a perfect normal way. A crust will form on the treated lesion that, depending on the area, will detach between 7 and 14 days later. Once the crust comes off, it is important to protect the area from the sun so that the skin recovers its normal tone.
The treatment lasts about 30 minutes and usually only one session is enough, although some retouching may be needed.
Lesions are removed definitively, but others of similar characteristics may appear over time, and may be treated in the same way.
---
---
Expert opinion
Dra. Montserrat Planas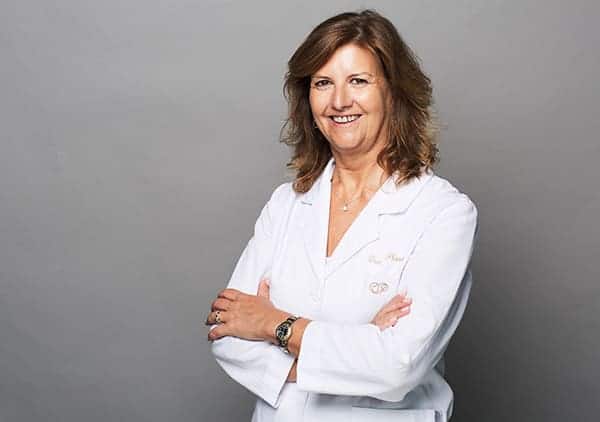 Results are visible immediately, as the lesion is removed. After the treatment, a small crust will appear on the treated area and, when it comes off, it will leave a smooth and pink skin tone that will return to normality in the following weeks.
Curriculum
---
---
Accreditations Main