---
---
Treatment
Clínica Planas, a reference centre for integrated treatment of Lymphedema.
At Clínica Planas, we deal with treating lymphedema and lipoedema in a comprehensive way. All aspects are studied, beginning with a complete diagnosis and evaluation of the anatomical-functional damage to the lymphatic system, with an aim of setting out the best therapy approach.
Lymphedema is a disabling physiological disorder that happens when there is a defect in transporting lymph fluid. As a consequence, a mass of lymphatic liquid is produced that results in swelling of the affected limb and a deficiency in the functioning of the immune system.
The Unit for the Comprehensive Treatment of Lymphedema (UTIL) is a new therapy concept of joint collaboration which consists of studying lymphedema in different disciplines in order to offer an integrated and optimal treatment for this difficult condition.
UTIL brings together the best prospects to tackle the different problems that come with lymphedema - primary and secondary and lipoedema.
Primary lymphedema
Primary lymphedema is produced by an alteration in the embryonic development of the lymphatic system that provokes swelling in limbs. Based on when the condition appeared, it is classified in the following stages: congenital, early or late.
Secondary lymphedema
This is caused when a normal lymphatic system is changed by trauma, surgical operations, irradiation or infection.
Lipoedema
Lipoedema is a type of lipodystrophy, meaning a change in the formation and distribution of subcutaneous fat, which can come about at different stages in life, although, the most frequent is during puberty. Chiefly affecting the lower limbs, it can also affect the upper.
DIAGNOSIS TECHNIQUES
Photodynamic Eye (PDE) and Indocyanine Green

Magnetic resonance imaging of the lymph nodes

Lympho-gammagraphy

Doppler ultrasound

Multidetector CT scan (MDCT)

Medical Team

Dr. Jaume Masià - Lymphedema and Lipoedema Surgeon

Dr. Jorgi Sanmiquel – Vascular Surgeon
Dr. Ivan Ibáñez - Nutrition and Dietetics
Dr. Susana Olivero - Internal Medicine
Dr. Sonia García - Emotional Support Therapist
Francisco Millán - Physiotherapist
Francisco Cascajosa - Physical Activity
Patricia Martínez - Specialised Nurse
Silvia Fernández - Medical Secretary
---
Procedure
After a specific diagnosis, an individualised therapy plan is put together where conservative techniques (Godoy Method) are combined with surgical techniques, being accompanied by a programme for physical education and nutritional counselling. All these techniques will achieving a necessary life-style change obtaining optimal final results.
CONSERVATIVE APPROACH
Intensive Outpatient Programme
Physiotherapy treatment from Monday to Friday (5 days), 4 hours daily
(mornings or afternoons)
Intensive Inpatient Programme
Admission from Monday to Friday (5 days)

Nutritional counselling (metabolic method)

Intensive physiotherapy treatment (4 hours daily)

Personalised physical activity (2 hours daily)

Health education

Medical supervision

SURGICAL APPROACH
Vascular Lymph Node Transfer (VLNT)

This technique consists of surgically removing healthy vascular lymph nodes from one part of the body where they are dispensable, such as the superficial inguinal zone, and move them to the armpit by means of a microsurgical transfer.
This technique is carried out under general anaesthetic and requires a 5-day stay at the clinic.
Lymphatic venous anastomosis:
This consists of connecting the superficial lymphatic vessels with the subdermal veins in the affected limb through small incisions by means of microsurgery. In this way, the lymph fluid comes from the lymphatic system to the veins in order to discharge the lymphedema.
This technique is carried out under general anaesthetic and requires a 5-day stay at the clinic.
Selective Lymphatic Liposuction:
This consists of eliminating the subcutaneous fat hypertrophy by means of a minimal invasive surgery, through small incisions keeping the lymphatic system active. It combines vibro liposuction with distal isquaemia and proximal tumescent fluid with an intraoperatory study by means of indocyanine green in order to keep the lymphatic canals functional.
This technique is carried out under general anaesthetic and requires a 3-day stay at the clinic.
Therapy programme for Elephantiasis:
Depending on the magnitude of the lymphedema, it may be necessary to combine various therapies which would require approximately 3 weeks in the clinic.
During the first week, patients carry out an intensive programme as an inpatient.

Next, the most appropriate surgery for each patient will be decided on and will take place during the second week. The most frequent being Selective Lymphatic Liposuction and Partial Dermo-lipectomy.

The third week continues with conservative physiotherapy treatment and therapy support.

---
---
Expert opinion
Curro Millán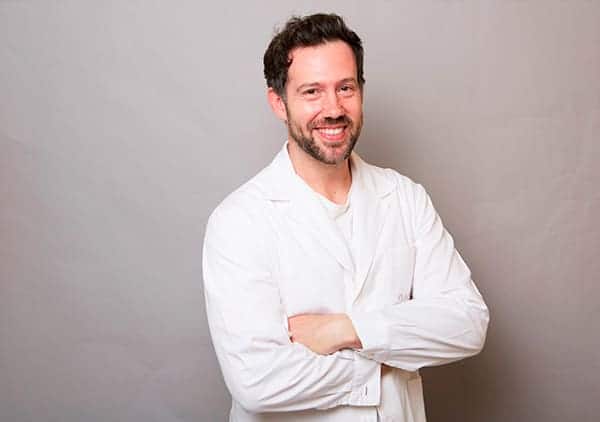 The therapeutic work in group allows approaching lymphedema from different disciplines, in order to offer a comprehensive and optimal treatment adapted to the individual needs.
Curriculum
---
---
Accreditations Main