Dr. Planas among the 100 best doctors in Spain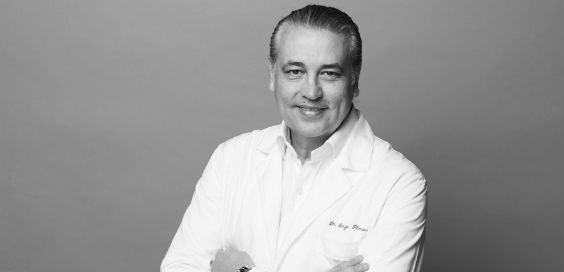 ---
Dr. Planas among the 100 best doctors in Spain
Dr. Jorge Planas, recognized by the Forbes magazine as one of the most prestigious specialists in plastic surgery and aesthetic medicine of Spain

Dr. Jorge Planas, plastic surgeon and Medical Director of Clínica Planas, is one of the most outstanding specialists in aesthetic medicine and plastic surgery of the country. This is pointed out in the last issue of the Forbes magazine that publishes a list of the 100 most prestigious doctors of more than 20 specialties, which include: Cardiology, Oncology, Internal Medicine, Gynaecology, Ophthalmology, Neurology, Pneumology, Orthopaedic Surgery or Reconstructive and Plastic Surgery. The list considers doctors from different cities: Madrid, Barcelona, A Coruña, Valladolid, Salamanca, Málaga, Córdoba o Valencia.
As for Barcelona, the list shows 11 doctors and surgeons that work in referral hospitals, both in public health and private healthcare. In the field of aesthetic medicine and plastic surgery, Barcelona is one of the most leading cities and, in this sense Dr. Jorge Planas is one of the three best considered doctors.


Dr. Planas innovations

Dr. Jorge Planas has an innovative mind and, among the most relevant devices he has developed are: the Capsulotomus, Capsuloblast and Nanofat Planas Kit, besides the development of techniques, such as external ultrasounds for the treatment and prevention of the capsular contracture in breast implants; a mixed technique of liposuction and liposculpture; the dermal regeneration template in Rhinoplasty; breast augmentation with the patient's own fat; cryopreservation of stem cells from the liposuction fat, or the development of Phytocutan, an active ingredient of light-stimulated calendula for the treatment of scars and eczemas.
Recently, he has introduced the use of ultrasonic rhinoplasty in Spain. This technique is a great progress in this type of surgeries due to its accuracy in reshaping the bone, which implies a minor trauma and therefore, the absence of bruising, pain and a faster recovery of the patient.
Dr. Jorge Planas has given more than 200 conferences and has published more than 50 scientific articles and 10 books about the speciality.
---
Accreditations Main