---
---
Treatment
The Sports Medicine Unit of Clínica Planas has a multidisciplinary team of specialists: sports medicine, cardiologists, lung specialists, nutritionists and physiotherapists, whose objective is to assess the physical condition of the individuals or athletes, to develop a personalized protocol of activity and a regular follow-up of his/her performance to achieve an overall physical and health improvement.
Who is it aimed at?
High-performance athletes

Nonprofessional-athletes

Anyone interested in controlling and maintaining his/her health

People with a family history, or carriers of any heart or vascular disease

Diabetes Mellitus, etc.
Objectives:
To assess the athlete's physical condition

Determination of the aptitude for sport: Protocols designed according to age and dedication to sport.

To detect unknown heart problems that might cause disabling diseases and/or sudden death.

To evaluate the adaptation of the cardiovascular system to the training load and prevention of overtraining.

Prevention of the osteotendinous and muscular lesions

To assess, treat and control pre-existing cardiovascular diseases

To detect and control the cardiovascular risk factors

Follow-up of the health and physical conditions
---
Procedure
The protocol and tests to be followed to prepare a personalized program of health and physical conditions are:
Preparation of the medical history

General physical examination

Nutritional assessment and anthropometric study (body mass index, body fat percentage, etc.)

Orthopedic physical exam

Clinical analysis

Spirometry

Effort test, with or without gas analysis for determination; max. V02, aerobic-anaerobic metabolism threshold, maximum heart rate

Color Doppler Echocardiography. It provides information on the heart structure in real time in a quick and painless way; it is very useful for detecting any heart abnormality.

Where is required we have other ways of diagnosis (ambulatory measurement of blood pressure, 24-hour electrocardiography, tilt test, computerized tomography, cardiac magnetic resonance, nuclear medicine, laboratory of electrophysiology, etc.)
Services:
Sports-cardiology medical examination

Nutritional advice and recommendations on the nutritional supplements or medication (ergogenic aid, no-doping substances) use.

Issue of the medical certificate of fitness sports
---
---
Expert opinion
Dr. Jordi Ibáñez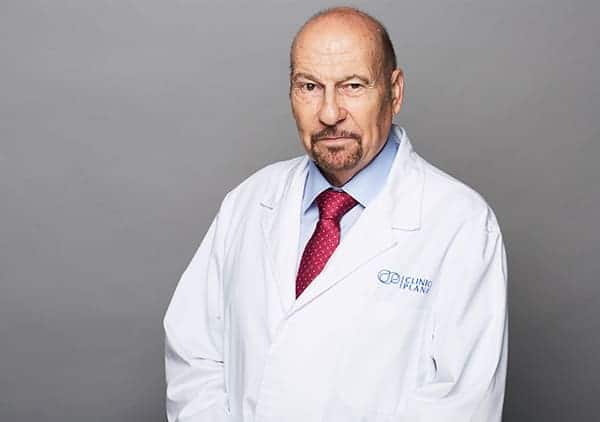 The objective of the Sports Medicine Unit is to improve the physical shape and recovery for athletes through the most innovative treatments. The stress test and the metabolic study are the tools that allow us to optimize treatments to achieve the maximum efficacy.
Curriculum
---
---
Accreditations Main