---
---
Introduction
A monitored machine inspired by HIIT (High Intensity Interval Training) that allows you to burn 300 kcal in 20 minutes of training and mobilizes from 80 to 100 muscle groups, with no risks for heart or joints.

The HUBER 360 FIIT platform is a neurophysical laboratory in motion, simulating exercises of strength, endurance, balance, coordination, flexibility and mobility, where muscle work is intense, precise and has no risk for the joints. In fact, it has been supervised by physiotherapists and helps high-performance athletes to prepare for their training.

100% personalized trainings under medical supervision

At Clínica Planas all the exercises and training plan (working area, programs and intensity) are prepared by the nutritionist (doctor) together with the physiotherapist, according to your physical condition and objectives.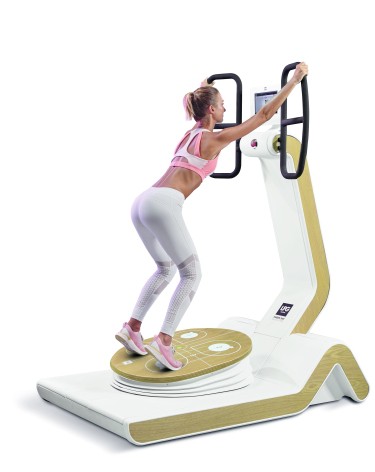 ---
What is it about?
10 minutes is enough, although the session can be extended to 20 minutes.

Sessions always start with an integrated functional examination, adapted to all types of patients, which consists of an accurate evaluation of your medical and physical condition. This evaluation is done by the system by just getting on the platform and placing your feet and hands on its base and handles. In this way the session will always be personalized and accessible to everybody (men and women) regardless of their physical condition.
Available to everybody!
The exercises are adapted to any age, gender and physical condition. A dynamic posture corrector shows on the screen, in an easy way, the proper positioning and when to correct the position of feet. It is also thought for professional athletes; in fact, it incorporates exercises to improve performance of up to 12 sports disciplines, including skiing, athletics, skating, football, golf or tennis. The challenge is to achieve the objectives that appear on the screen during the session.
---
Advantages
• There is no risk of falling or injury.

• Unlike HITT training, there is no significant increase in heart rate.

• It activates the neurological system.
• It mobilizes between 80 and 100 muscle groups (spinning mobilizes between 40 and 60).
• Up to 35% calories are burnt up.
• It helps fat removal.
• It offers an innovative approach to rehabilitation.
---
---
Accreditations Main