---
---
Introduction
This is an invisible removable orthodontic technique that consists of the correct alignment of teeth by the progressive change of transparent plastic aligners. Its great advantages are: they can be freely removed, are 100% metal free and have a controlled movement thanks to a digital planning.

Thanks to an innovative technology, Invisalign consists of a series of tailor-made, transparent and removable aligners that straighten the teeth progressively without needing wires or brackets. In this way, they do not incorporate any metallic component and are practically invisible.
---
What does it consist of?
Invisalign aligners move teeth by applying precise forces to achieve controlled tooth movement. Unlike traditional brackets, Invisalign not only controls the degree of the alignment movement, but also the time that this movement entails.

The effectiveness of the treatment is based on regular checks or its evolution, since every month the alignments are changed for new ones.

There is no excuse for wearing that smile you have always wanted

Only 3 steps are necessary to make your dream come true:

1. Complete study
We take special measurements of your mouth, clinical photographs and X-rays to tailor-make the aligners.

2. Aligners Kit
Receive your 100% tailor-made aligners and start the treatment.

3. Control and evolution
We accompany you until the end of the treatment; we follow up the evolution and results every month through photographs.


---
Benefits
• It is a 100% aesthetic treatment.
• It is removable.
• It is comfortable for the patient.
• It hardly interferes with the speech or meals.
• It is ideal for people with metal allergies.
• It allows a perfect oral hygiene.


---
Invisalign or Lingual orthodontics?
Some of the factors that will help you to choose one or the other treatment are:

1. Aesthetic

In terms of invisibility, lingual brackets win since they are placed on the inner side of the teeth and are the most imperceptible ones.

2. Comfort

Invisalign transparent aligners win the battle of comfort, as they are removable. It is the most comfortable treatment since you can eat whatever you want; they allow you a perfect oral hygiene and can be taken off on special occasions; although on the other hand, you must be very consistent and responsible to ensure its effectiveness.

3. Personalization

Both lingual orthodontics and transparent splints of Invisalign use technologies that require the maximum personalization of the appliance: in the case of Invisalign, the splints are personalized, they cannot be standardized; and in the case of lingual brackets, each of them is tailored to the patient's teeth.

4. Effectiveness and time of treatment

This is a difficult factor to be assessed since each case is different and there is no conclusive evidence to tip the scales in terms of effectiveness or speed in correcting the different problems.

5. Lifestyle

Lifestyle and commitment of each one will be decisive when choosing one or another method, since if a minimum of 20 to 22 hours of use with the Invisalign method is not met, the effectiveness decreases and the period of treatment is extended.


---
---
Expert opinion
Dr. Miguel Merino Arends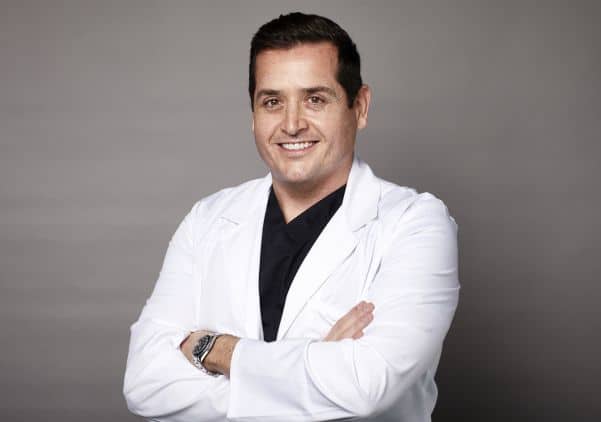 Results are surprising, the Invisalign technique offers greater comfort to some people either due to their lifestyle or because they may need a type of orthodontics that allows them to remove the appliances on special occasions. However, the effectiveness of the treatment will depend on the use given by the patient when complying with the recommended minimum use; so that everything does not take longer than it should.
Curriculum
---
---
Accreditations Main