---
---
Treatment
Poland Syndrome is a congenital thoracic malformation characterized by the absence or incomplete development of the pectoralis major muscle in one side of the body and, sometimes with chest wall deformity and absence or incomplete development of the mammary gland of that same side.
The choice of the most appropriate method to correct this congenital malformation will depend on each case since the solution varies according to the degree of deformity and whether the patient is male or female; but in any case the surgical technique will always provide the volume to the affected side in order to achieve the right symmetry. Depending on the case, it is possible to add the needed volume with prosthesis or autologous tissue.
Regarding males with Poland syndrome, the objective is to replace the nonexistent muscle chest. To do this, the best technique is to transfer the Latissimus Dorsi muscle to the chest through a skin tunnel at the armpit level.
Another method of reconstruction very used in women that does not require moving the muscle from the back to the chest is the placement of a tissue expander, which is an implant that is able of being dilated when filled gradually with liquid. Once the skin of the chest has been expanded, the expander is changed for a custom-made prosthesis covered with an autologous fat grafting.
In severe cases, the DIEP technique can be used so as to provide more skin and volume, if needed. This is the technique also used in breast reconstruction after mastectomy.
---
---
---
Expert opinion
Dr. Jorge Planas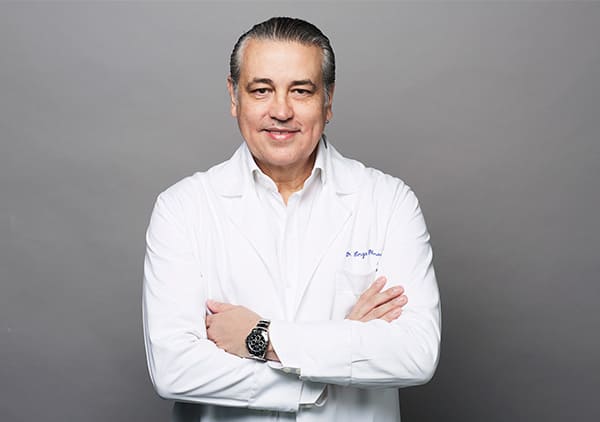 This pathology, characterized by the absence of the pectoral muscle on one side of the body (even sometimes with the lack of development of the mammary gland), has a solution by providing volume through prostheses or the own tissue.

Curriculum
Blog
---
---
Accreditations Main