Official presentation of BIMA, Barcelona International Medical Academy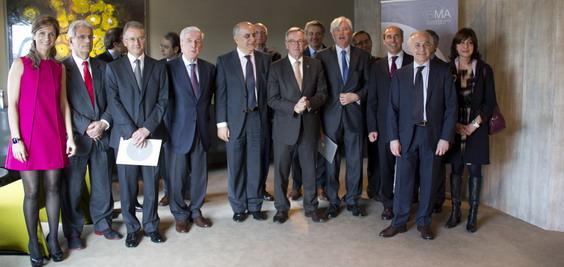 ---
Official presentation of BIMA, Barcelona International Medical Academy
Dr. Jorge Planas is a member of Barcelona International Medical Academy, an association of renowned doctors carefully chosen by their excellence in their career and their academic and scientific prestige.
The presentation of BIMA (Barcelona International Medical Academy) was held in the hotel Omm of Barcelona the 22nd of March 2012. BIMA gathers the best doctors of different specialties and outlines excellence in patient care as main mission. The target is to promote Barcelona's medicine offer abroad.
Ms. Mireia García, BIMA general manager, highlighted that 50% of members could not attend the presentation because of being on business travel. A significant fact that gives us an idea of the quality of BIMA members.
Medical care, education and research are the three pillars of our activity to improve Barcelona´s image in the healthcare world map. Ms. Mireia García emphasized the strict criteria for choosing BIMA´s members, based on the excellence of their careers and on their academic and scientific prestige. The prestige is valued by external analysts measuring the impact of their articles in international well-known magazines. At the same time references from other doctors in the above mentioned magazines are also measured. All this, along with a model based on knowledge, guarantees the excellence of our services.
The opening finalised with a speech from Excel.lentissim Sr. Xavier Trias, major of Barcelona, who praised the initiative, highlighting that Barcelona's main asset is its people. "We had and currently have several individual references, now we try to do a collective task for the medical sector to move forward. We have the cheapest health system of Europe and we offer great quality services, with exceptional privet facilities, adequate to current needs.

---
Accreditations Main