---
---
Introduction
Having a nice smile means health and social well-being. More and more people are worried about not only having a healthy mouth but also an attractive smile.

Nowadays you can get a pretty smile with perfectly aligned teeth without anyone noticing it.

Orthodontics has grown by leaps and bounds looking for the best solution to the oral problems of children, youth, adults and elderly people. Both the lingual orthodontics and the Invisalign aligners fulfill their function of invisible orthodontics, which will allow us to correct our teeth without having to show the feared metal brackets every time we open the mouth.

At Clínica Planas, the specialist, after the first visit and a complete study, will recommend and evaluate together with the patient, which technique is the best that suits you according to your personality, lifestyle and therapeutic needs.


---
What does it consist of?
An orthodontic treatment is not only necessary for satisfying the aesthetic part but also for achieving a correct bite, chewing, function and stabilization of the whole mouth to avoid and prevent oral problems in the future. The invisible Lingual Orthodontics system that offers CLINICA PLANAS to its patients is totally personalized and is custom-designed, according to the needs of each individual.

Lingual orthodontics consists of custom-made fixed brackets placed in the inner side of the teeth. The appliance works in the same way as a conventional fixed orthodontic appliance and allows having a good control and movement of teeth, with the advantage that it is totally invisible. Each of the brackets is made and adapted to the shape of each teeth to be fit, and is perfectly adapted to the inner surface of the dental anatomy.

The first step is to carry out an exhaustive photographic study, complete X-rays and a digital smile design. Once the entire treatment plan has been structured, all the equipment to be used is produced in Germany through a robotic manufacturing process. And from the beginning there is the possibility of combining aesthetic treatments such as whitening and reconstructions, among others.

As it is a fully custom-made appliance, it has a bigger base in its area of adhesion, and therefore it has a great effectiveness in the movement and displacement of teeth. This type of orthodontics, in addition to building a perfect dental architecture, serves to treat all kinds of problems of dental malposition. Its main advantages are the complete invisibility, fast response time and great effectiveness.


---
Benefits
Invisible orthodontics allows you to enjoy the results of traditional orthodontics by avoiding some inconveniences such as lesions at the level of lips, ulcerations and sores. It also allows a higher control of the tongue movements and minimizes emergencies due to fallen brackets. The body of the bracket is designed with a very low profile, and you will not even notice it, so as to provide you with the maximum comfort.

Anyone, whether an adult or an adolescent, can wear a lingual orthodontics appliance as long as he/she has a good teeth, gum, and bone health. Practically, any deviation in teeth position can be corrected in patients of all ages.

The lingual brackets are attached to the inner side of the teeth, which make them invisible from outside and the changes noticeable from the first week, being the treatment shorter in time than any other orthodontic system known so far.


---
---
Expert opinion
Dr. Miguel Merino Arends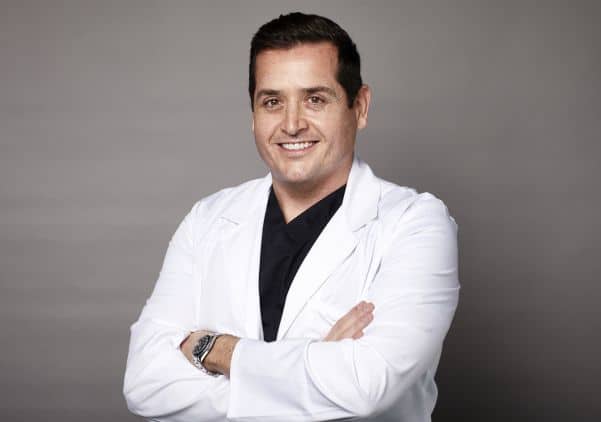 Its great effectiveness, fast response time and complete invisibility make this treatment the most popular for teenagers, athletes, actors, models and public figures.
Curriculum
---
---
Accreditations Main