Breast Implant Follow-up Unit
Breast Implant Follow-up Unit

---
---
Introduction
Although implants currently placed in breast augmentation surgery do not have an established shelf life and in most of the cases they do not present any problem; it is essential to have a breast implant revision and follow-up so as to check-up their condition.

There are different studies on complications in breast augmentation surgery, which conclude that, although their rate is low, it increases gradually after 5 years.

As time goes by, some complications may occur, such as implant rupture, seroma, or fluid build-up and capsular contracture.

Most breast implant ruptures are caused by wear and tear, and go unnoticed, without symptoms; so it is not easy to diagnose them. For this reason it is important to carry out the indicated check-ups by the plastic surgeon.
Clínica Planas has created the Breast Implant Follow-up Unit (BIFU) with the aim of prevention and control in patients with breast implants. This unit has the state-of-the-art technology and a highly specialized team in implants check-up, with a specialized plastic surgeon and a radiologist expert in interpreting images with breast implants, as well as a specialized nursing and secretary.


---
Protocol
Protocol of Breast Implant Revision
The Breast Implant Follow-up Unit leaded by Dr. Carlos del Cacho, recommends patients to have regular check-ups for early detection and treatment of a possible pathology of the breast with an implant.
Our protocol recommends it to all patients with implants:

* During the first 6 years:

A biannual check-up (every 2 years) with a breast ultrasound and an appointment at the Breast Implant Follow-up Unit of Clinica Planas.

* From the 7th. year:

An annual check-up with a breast ultrasound at the Breast Implant Follow-up Unit of Clinica Planas.
Breast ultrasound diagnoses 90% of implant ruptures.
In case of signs of rupture or pathology after the ultrasound, a Magnetic Resonance Image (MRI) can be carried out, if necessary.


---
Diagnosis
Diagnosis and Check-up of Breast Implants

- Control of Breast Implants current condition
- Control and Ultrasound follow-up of Implants
- Control and follow-up of contractures
- Control and follow-up of seromas
- ALCL Protocol (Anaplastic Large-Cell Lymphoma)
- Detection of breast pathology in patients with Implants
---
---
Expert opinion
Dr. Carlos del Cacho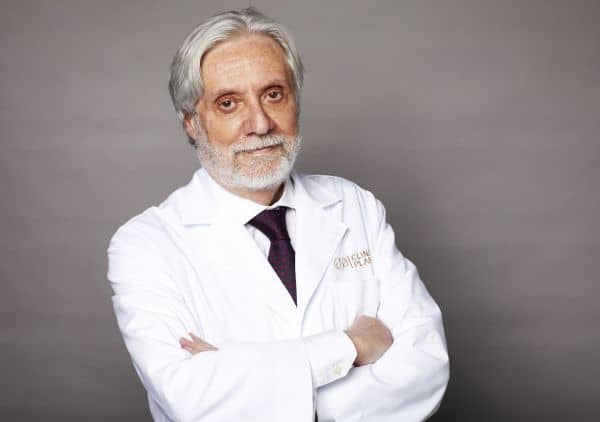 At Clinica Planas, patients are assured to be helped and supervised by a team of specialists throughout the life of the breast implant. A proper breast implant follow-up allows detection and avoids complications in the future.
Curriculum
---
---
Accreditations Main